Don't stop working hard!
How was your July?
Don't stop working hard!
01
for NEW STUDENTS
Come to XMandarin to consult our courses to get

Book our courses to get Red envelope

02
for CURRENT STUDENTS
Book new classes and continue to study to get:

What are you waiting for? Hurry up!
你还在等什么呢? 快来XMandarin报名吧!
We hope to see you soon!
---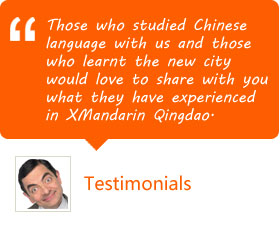 FAQ
Contact us
Shinan Campus: Floor 20th, Building A, Central international (zhonghuan) Plaza, No. 19 zhangzhou Er Lu, (Bank of China's uptairs), Qingdao
P: (86)532-88078385/85890993
EP: 13589278775
Skype:
Call me!
Email:
study@xmandarinchinese.com